How to host a PTA Quiz
Download this handy guide to hosting a brilliant quiz night, including questions and answers!
DOWNLOAD NOW
Your PTA Quiz, sorted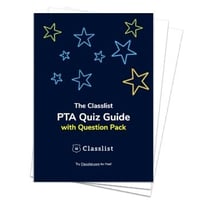 A quiz night is a brilliant way to bring your community together and to raise money for your school.
In this free pack is everything you need to host an excellent quiz night that can be run virtually or in person. We've worked out the formula so you can set up your quiz for success! We've also included quiz questions and answers.
Sound good? Fill out the form →