Welcome to the community!
Connecting parents with schools since 2015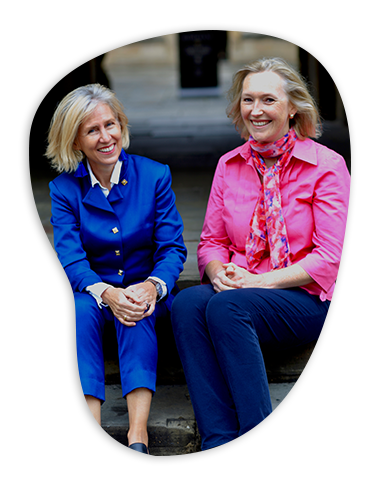 There's a reason why we're the UK's number one school parent community app. It's you!
Why? Being a parent of a school-age child is no walk in the park. Now that life is so busy, there's little time to chat and connect at the school gate. It's harder than ever to be part of a community. That's where Classlist comes in, with a private online community that's just for parents at your school.
Classlist was founded by two friends who know how hard it is to connect with other parents when your children start a new school. Susan Burton and Clare Wright met each other when they had moved back to the UK and both were struggling to meet the parents of their children's new friends. GDPR rules meant the school couldn't share contact details for other parents, making it difficult to set up playdates or find out when the class parents were meeting for coffee. Susan and Clare set up Classlist to bring the whole community of school parents together online and in person. Before long, nearby schools wanted their own private social network for parents and we've been growing at pace ever since.
What we do today
Now the Classlist team builds kind and inclusive micro-communities for schools all over the world. We provide schools with a kinder social network, a welcome alternative to unmoderated WhatsApp and Facebook groups. We give PTAs and parent associations the tools they need to run sell-out fundraising events. Our network of Parent Ambassadors give school leaders the peace of mind to know that communications about school are accurate and fair.
Our approach to life
We're a team of working parents, thinkers, explorers and coders. We approach work and play with curiosity and experimentation, always learning and growing. We're here to create products that connect people to people, to grow brilliant communities.
Our mission is to build the world's most trusted platform for school parents. Together we can make life easier for parents, teachers and children. Through your school's Classlist community, you can lean on each other.
Jump on a tour of Classlist
We can walk you through a 30-minute tour to see how Classlist can grow your school community
Book a Demo