Careers at Classlist
Join the Classlist family and help grow kinder online communities at schools around the world.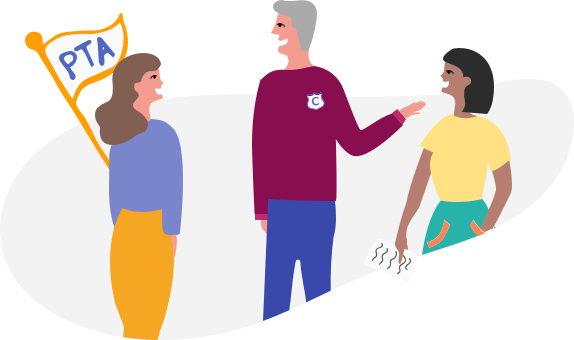 JOIN US AND HELP
We make parent communities
Classlist creates private social networks for schools who value their parent communities. We make it easier for parents to connect with each other, for families to make friends, for parent associations to fundraise and for school leaders to bring all their parents together in one place online. With 300,000 parents using our app regularly worldwide, we're pretty confident it's a great product. In fact, The Good Web Guide recently called us the 'best app for parents'.
Our vacancies
Java Engineer
We are seeking a Java Engineer to help rocket the business to the next level.
Your role will be to help us develop amazing and intuitive web & mobile apps for parents at thousands of schools. You'll be working on our API services built on Google App Engine and contributing to the architecture of our services as they scale. You must be a great engineer with a good sense of humour and like a good challenge! You'll be able to contribute to the design and user experience as well as the development of features.
Why you'll love working for Classlist
Flexible remote working
A truly entrepreneurial team with a desire to change the industry
An opportunity to work for a market-leading, rapidly growing, venture backed company (extra points if you can say that 5x fast)
Family friendly environment
Competitive salary
Responsibilities
Development of new API features
Input into data architecture and design
Issue diagnosis & resolution
Maintaining and expanding automated test suites
Requirements
3-4 years experience in Java development
Strong test driven development mindsight, experience with test frameworks eg Mockito
Knowledge of git, Jira & other development tools; Agile processes
Knowledge of cloud technologies, particularly Google Cloud is a bonus
Knowledge of database technologies, SQL, NoSQL
Strong collaboration and communication skills, both verbal and written
Ability to be flexible and adaptable in a dynamic startup environment
Desire to learn about new technologies and systems
Interested? Email us at jobs@classlist.com with your CV
Our story
We're on a mission to help school parent communities thrive. Because when parents are happy and engaged with their schools, their children do better and have more fun along the way.
Classlist is growing fast, with another successful fundraising round under our belts in 2021, and we're aiming high. We're backed by fantastic investors and powered by a team with serious experience. Could you be the next to join the family?
Our principles
We're proud of the growth mindset culture at Classlist - a place where everyone is encouraged to share their ideas for continuous improvement.
We're committed to diversity and inclusion, recognising that diverse teams bring a wealth of knowledge and experience that drives companies forwards. We are a family-friendly organisation.
We're all passionate about making online communities a safer and happier place where everyone's invited.
We believe that happy, engaged employees build stronger, more resilient organisations. Our culture and values make us better at helping parents to be there for each other.
Jump on a tour of Classlist
We can walk you through a 30-minute tour to see how Classlist can grow your school community
Book a Demo