Events in Classlist
Spread the word to ALL of the parents at your school
CREATE, MANAGE AND PROMOTE YOUR ACTIVITIES
Manage your Events
in Classlist
As PTA volunteers, we know you feel a deep sense of responsibility to help your community thrive. At the heart of every community are the events that bring everyone together (whether in real life or virtually) with a common goal. Your events are what gives your parent community a sense of unity and the self-perpetuating positivity that pushes your school onwards and upwards.
Your Classlist Events tool is designed to make your life easier, to help you raise more money for your school, and to recruit more parents to your volunteer community.
We've taken every problem you encounter on the route to delivering a great event and we've provided a solution. We hope our Events tool makes it easier to stage sell-out events that bring in more attendees, raise more profits AND increase your volunteer pool every time.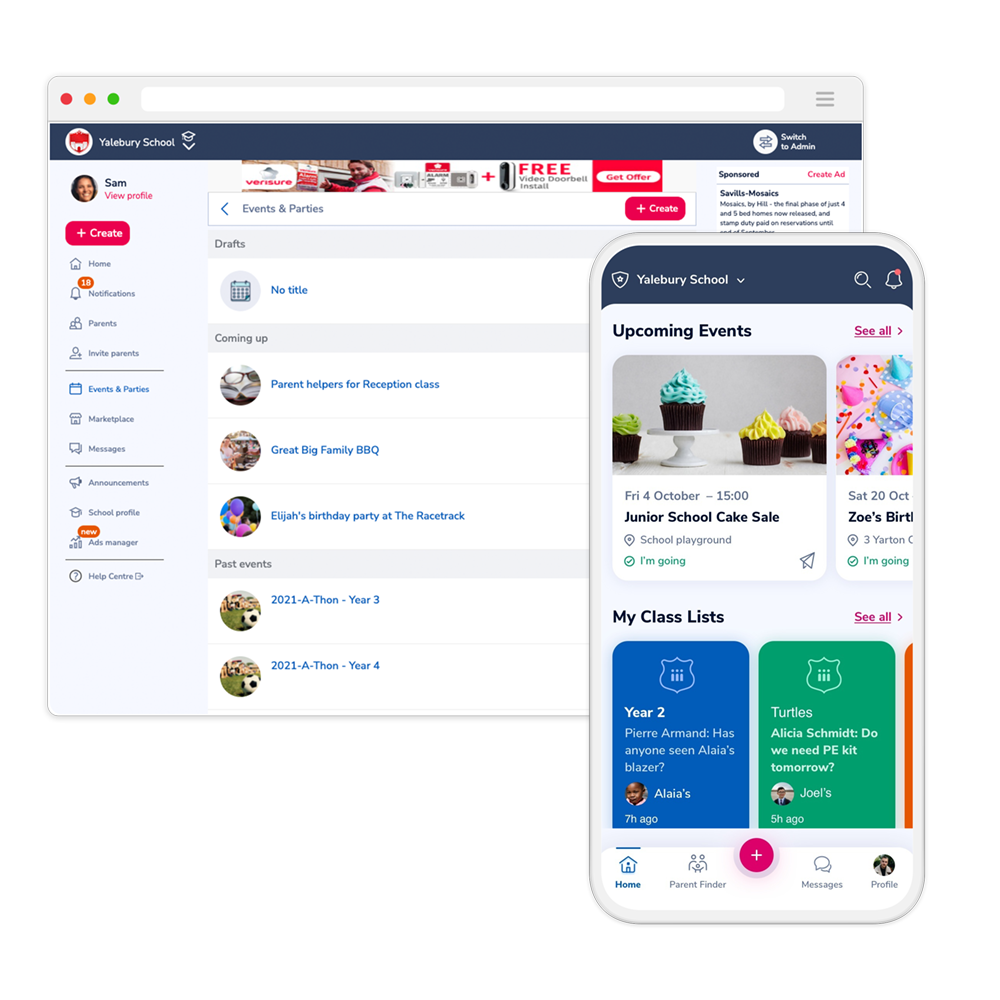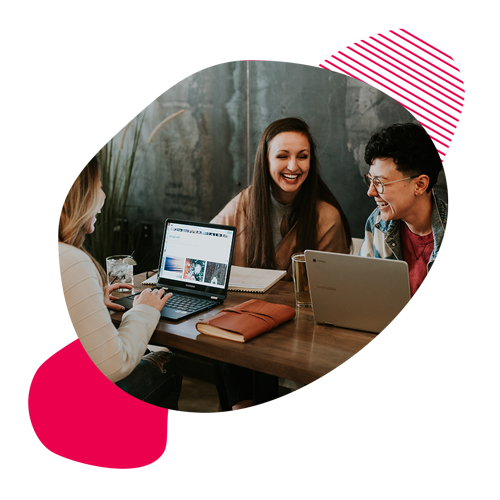 Easy to set up
It's easy to set up events on Classlist. Simply choose your date and time, add a description and a photo (we've given you suggested images but you are free to choose your own). For a quick launch of your first event, just share the link to your event page via your usual channels. Parents who aren't Classlist members yet will be asked if they want to join when they buy their tickets. It's a great way to build your Classlist community!
Low platform fees
Classlist charge a small platform fee (1.5%) so that we can maintain this functionality and help you run successful events. All other online event ticketing and payment platforms will charge you a 'platform fee' and these rates will vary and usually are on top of the payment processing fees charged by the processors such as Stripe or Paypal. Setting up Stripe to collect ticket payments only takes a few moments and we'll help get you started.
Effortless invitations
You can choose whom to invite - the whole school, any combination of classes or a small group. You will save hours of time as there's no need to download or paste in parent details. You simply click and select groups of parents who are already Classlist members. This also ensures that every new parent is automatically included. If you need to invite parents or other guests who aren't on Classlist, that's no problem. You simply give them the guest checkout link to your event. Parents buying tickets are asked if they want to join Classlist too.
Guests will receive an email invitation and an app notification, plus email and app confirmations when they sign up.
Multiple event admins
We know events are normally a team effort, so you can give admin access to your event dashboard to everyone who needs it - no need to share passwords as everyone has their own login on Classlist.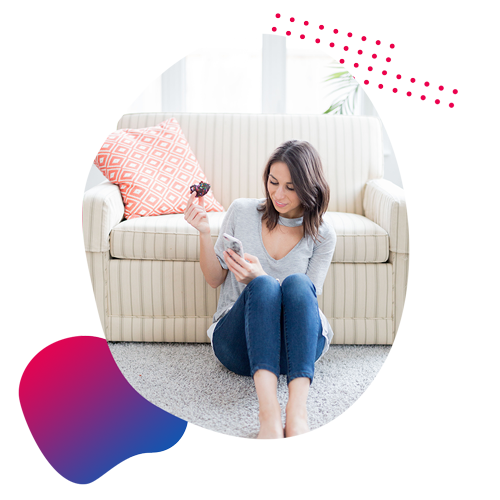 Invites
You can choose who to invite - the whole school or a small group. You can even organise private birthday parties using Events.
Keeping in touch
Want to create a buzz? Your events page has a comments section so parents can ask questions or discuss their plans if you wish.
Send a message to just those coming to your event - you don't have to bother all parents with last-minute updates about the weather. Or chase just those who haven't yet responded. Classlist has an easy filter for managing different lists of guests.
RSVP Tracking
The attendees will be logged in your app so you don't have to manage RSVP lists. You can also set an end time for ticket sales in advance of the event - giving you better control over catering and other planning issues.
Calendar syncing
Attendees can choose to have the event automatically added to their personal calendars. They can also check the events that are coming up on Classlist. So no more excuses about forgetting the date!
Automated reminders
Attendees will receive a reminder in the run-up to the event. Those who haven't yet got a ticket also get reminders so that they don't miss out!
It's on the app
Notifications on the phone app help you stay in touch with the latest on the event - attendees, ticket sales, comments, etc. Also, you're logged in - no need for multiple sign-ins and with the intuitive layout it's easy to stay on top of things when you're on the move. Parents can buy tickets without having to sign in and enter all their details so it's easy and quick for them, too.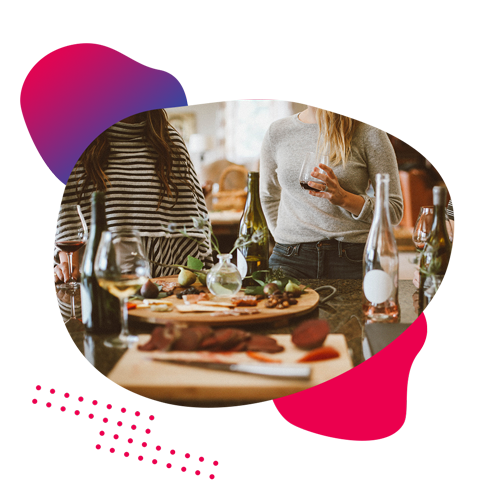 Cashless, paperless tickets
By setting up Stripe (the cheapest and most reliable multi-currency platform we can find) you'll be able to sell cashless tickets that parents can buy in moments. If you are running a free event, you can ask people to sign up so that you have an indication of numbers. Guests will receive an email invitation to the event, and then receive an email confirmation once they sign up. They can also download and print their e-ticket if you want them to bring a ticket to the event.
Dietary requirements and allergies
Add a few questions to your event and attendees can notify you of any dietary needs or allergies as they purchase their ticket. You won't lose track of these as it is all recorded in the app.
Collect other guest info
Need to know who is picking up a child from the Year 6 disco, or what size T-shirt they need? You can add those as questions too - and even Gift Aid declarations. All your guest info is ready compiled on Classlist from guest names, what tickets they got and their responses. It can also be downloaded as a spreadsheet if you would prefer. No more making guest lists.
Guest checkout
Want to invite the local community to your Fireworks night, or sell school merchandise to grandparents? Turn on the guest checkout so that people who aren't members can pay.
Asking for Donations?
Set a suggested amount or leave it flexible.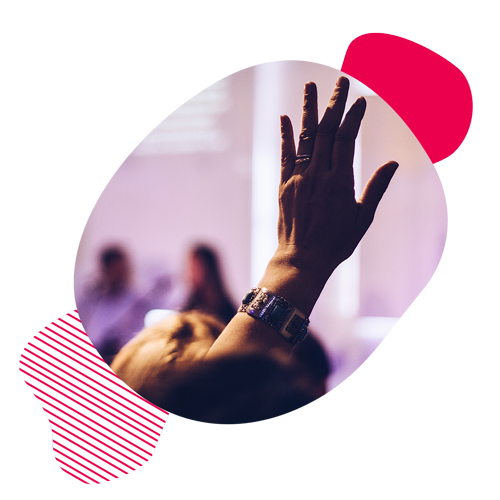 Community growth
Encourage more people to join your Classlist community. When you send an event invitation to a group on Classlist, the invitation will also be emailed to everyone who has been invited to join that group (but hasn't yet). It could be the push they need to get them to join.
For a quick launch of your first event just share the link to the page via your normal channels. Parents who aren't yet members of Classlist will be able to buy tickets and will be asked if they want to join.
Volunteer management
Why not set up a nudge to ask attendees to volunteer for specific tasks and time slots during your event - as they purchase their ticket? They're more likely to volunteer if they know the task is time-bound and specific. And the real beauty - once someone has volunteered once, they are far more likely to volunteer it again!
Sign Up lists
The Sign Up lists feature is also used for allocating who will bring which food to a party, for task management in the run up to events (who will get raffle prizes, who will arrange the drinks etc). Schools also use it for Covid safe appointments at the second hand uniform stall.
But Don't Just Take Our Word for It...
"It was so simple for me to manage attendance. I could send messages to different groups of parents depending on their ticketing status, I could see at a glance how numbers were developing. So simple and effective."
Steve Simpson, Chair of the Friends of Lockers Park, Hertfordshire
Jump on a tour of Classlist
We can walk you through a 30-minute tour to see how Classlist can grow your school community
Book a Demo