Starting Primary School guide
Download this handy guide to help make the first few weeks easier for child and parent.
DOWNLOAD NOW
Starting Primary School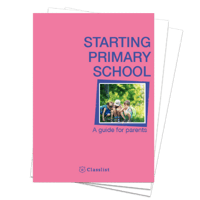 This short guide is designed to help parents make the first few weeks of primary school easier for their children. And hopefully for themselves, too.
Read on for our starting school tips including advice from mums who have been there and done it, a handy checklist, a weekly planner for your fridge door and an interview with a primary school teacher.
Sound good? Fill out the form →