Our thanks to Classlist partners, Talk Education for this brilliant article!
Winning a scholarship to a senior school is a huge achievement for any child – and the culmination of many months of intense work. But how much hard graft should your son or daughter expect to put in – and if the financial rewards are relatively minor, what are the key benefits of winning a coveted senior-school award? Here at Talk Education, we spoke to a handful of prep schools with an impressive scholarship track record to find out everything there is to know…
How does the scholarship application process work, and how much extra work should a pupil expect to put in?
Scholarships – which recognise a pupil's achievement or special talent in everything from academics to sport, drama, music and art – differ from bursaries, which tend to be means-tested. Applying for a scholarship takes pupils on a specialist academic (or indeed artistic, musical, sporting and more) journey, far beyond the expected prep-school curriculum – and for that reason, they're best suited to children who love learning, and are prepared to go that extra mile. 'Raw ability and talent are not sufficient on their own,' says Will Brooks, headmaster of Brambletye School in Sussex.
Scholarship applications are completely separate to senior-school applications – and the process begins in Year 8, after senior-school offers have gone out. But it's worth thinking well in advance about whether your son or daughter might be a candidate. 'It's important not to leave any conversations about scholarship aspirations until Year 8 – talk to your child's prep school in Year 7, so they have a target and know what they're aiming for,' suggests Paul Davies, senior master at Summer Fields in Oxford. 'The school knows its pupils and will advise families on the best route for each individual,' adds Jonathan Perry, head of Lambrook School in Berkshire.
According to Tom Haigh, the acting headmaster at Cheam, 'The joy is the journey, not the award.' Most schools have a separate scholarship stream for potential scholars. 'It is much more of a challenge,' says Mr Perry. 'There might be one to two additional hours of independent work a week – thinking and exploring above and beyond their work in the classroom.' Mr Davies adds, 'It's about reminding pupils that it's cool to be clever and do well at school – and winning a scholarship is the icing on the cake. We want to set pupils up for a lifelong love of learning.'
Parents should note that once applications have been received, prep-school heads have submitted a confidential report and the hard work has started; the scholarship exam and assessment dates vary – the earliest might take place in February, with the majority in April or May. 'The work will be intense, but scholarship candidates have the reward of finishing their exams slightly earlier than the rest of the Year 8 pupils – and often engage on an enrichment programme following the completion of their exams,' says Mr Haigh.
How many scholarships should my child aim for?
It's important to remember that pupils applying for senior-school scholarships are still young – and need time to enjoy their childhood – and their last year of prep school, too. 'Focus on your first-choice school and work towards that one,' says Mr Davies. 'It's both an exciting and an exhausting process for everyone, with a lot of emotional strain. Don't put your children through several exams – instead, focus on a single goal.'
Mr Brooks agrees. 'It is mostly not advised to apply for more than one academic scholarship – not only might the exams overlap, but also it would create too much pressure having to familiarise oneself with exam papers from more than one school. Scholars will however often apply for other scholarships to the same school, such as art, sport, music or drama.'
It's also worth remembering that once they arrive at their senior school, children will be expected to dedicate time to each department they receive a scholarship from. 'They may have the talent to win three scholarships in three different disciplines, but parents should consider whether this may be too much for children to commit to,' says Mr Brooks.
How do schools help manage parents and pupils' expectations?
Choosing the right senior school for your child is one of the most important decisions a parent can make – and that's why it's essential for schools to have an honest and open relationship with parents. 'Inevitably, there will always be disappointments – particularly when parents have strong aspirations for their child when it's clearly not the correct journey for them,' remarks Mr Davies. 'The key,' says Mr Brooks, 'is for parents to trust the school to do what is best – no prep school would turn down a child who has scholarship potential.'
'Some senior schools insist on the backing of the prep school, others do not,' explains Mr Haigh. 'In the latter case, it will be clear from the confidential reports submitted by the school where they feel the child sits in relation to the expected standards of the scholarship.'
After all that hard work, narrowly missing out on a scholarship can be tough on pupils – particularly as this will be one of the first times they are put under real pressure and measured against their peers. 'If, ultimately, it doesn't work out, it's important to remind the child about the journey they've been on – and the year of unique education they've received along the way,' says Mr Davies.
Scholars are usually managed and tutored by a master of scholars – who play a vital pastoral role. 'We continually remind our pupils that being part of a scholarship stream offers so much more than an application process – skills learned, knowledge acquired and experience gained,' says Mr Perry. And, of course, 'Pupils will have a real sense of achievement, regardless of whether they achieve an award or not,' adds Mr Brooks.
If the financial rewards are relatively minor, what are the benefits of winning a scholarship?
The nature of scholarships has changed considerably over the past decade or so – and many schools now separate financial awards and bursaries from scholarships. 'Some schools may offer a five to 10 per cent discount on fees if a pupil is awarded a scholarship, although many offer nothing', explains Mr Brooks. 'However, the awarding of a scholarship will often open the door to parents applying for a means-tested bursary, which might help reduce fees, provided the parents' income is below a certain threshold.'
Winning a scholarship comes with the weight of expectation – but also a genuine shared prestige. 'When scholars arrive at their senior school, there's a real recognition of them as someone who has achieved something special and who has worked incredibly hard to get there,' says Mr Davies. 'Our former pupils love coming back to visit and finding their name on the honours board.'
'During the process, pupils have the opportunity to be stretched and to explore subjects, topics and interests in greater depth. This is such great preparation for both future senior schools, university studies and indeed, life beyond,' says Mr Perry.
What difference does being a scholar make to a pupil's senior-school experience?
At some senior schools, scholars need to be prepared to stand out. They might be housed in their own separate boarding house, or even dress differently, as is the case at Eton and Winchester. 'Pupils might be treading the paths that incredibly famous people have trodden over hundreds of years, so there's an element of buying into the school's tradition and history,' states Mr Davies.
Most importantly, scholars can't be afraid of hard graft. 'On occasions, being a scholar can put extra pressure on pupils, as they are expected to perform at a high level throughout,' adds Mr Brooks. They are put in top sets, stretched accordingly, and given plenty of opportunities to broaden their minds with special outings and visiting speakers. What's clear, however, is that winning a scholarship is an enormous achievement for any child – and a wonderful way to recognise their talent, endeavour and intellectual curiosity.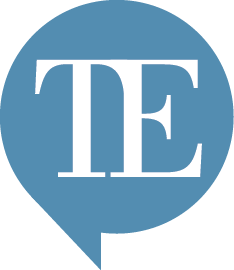 If you'd like to know more about a school's scholarship success, search for a school on talkeducation.com, and look for the 'scholarships for senior schools' box on each page to see a list of pupils' most recent awards.

Remember, if you need bespoke advice, an impartial sounding board or a shoulder to cry on, Talk Education's advisory team is on hand to help.

Talk Education's dynamic digital schools and nurseries guide provides the highest-quality information and guidance on the independent education system, giving parents a unique behind-the-scenes view of private schools across the globe. The expert, on-the-ground team at Talk Education has a combined total of more than 175 years' experience of visiting schools, as well as unparalleled contacts with school leaders. With their parent-advisory service and educational events programme, they offer a one-stop education shop, helping parents find the right school for their child – whether locally or internationally.
Follow Talk Education on: Twitter | Facebook | Instagram | LinkedIn
---
Are you on Classlist yet?
Classlist's award-winning parent communications app is the safer alternative to public social networks. It's free! Be amongst more than 300,000 parents using Classlist in 20+ countries. Get started today!