If you were to design a business card for your family, what information would you add? How would it look?
Our parent profiles are there for you to curate as you wish. You choose the photos, how names display, and what to share about yourself. After all, this is your profile and you know how you and your family should be represented best.
Your profile is your entry in the parent directory or 'Parent Finder' for your school. In fact, this is how customers referred to the directory during user interviews so we've even adopted the name for this classic Classlist feature!
During user interviews for this redesign project, I heard about the type of information you thought was appropriate for a school community social network and what it was you looked for when trying to find someone. I also heard that we needed to find the balance around the friendly but professional mark in terms of tone. In addition, I know parents have a million things to do, so keeping it simple and quick to curate is best.
We know the Parent Finder is a huge help for families who are new to a school or who are looking to connect with a certain person.
It helps you put a name to a face; it saves the embarrassment of asking for a name over and over again and helps you find the right parents when a child wants a playdate when all you know is the friend's first name.
The founders' vision for Classlist was to make sure no child was left out and we have something of a motto "Connect - Collaborate - Celebrate". So my role was to listen and take all this to see how we can help families connect through the app so they can collaborate and celebrate together in real life.
As a result of all the input, I've introduced a few changes to the profile with this latest design update.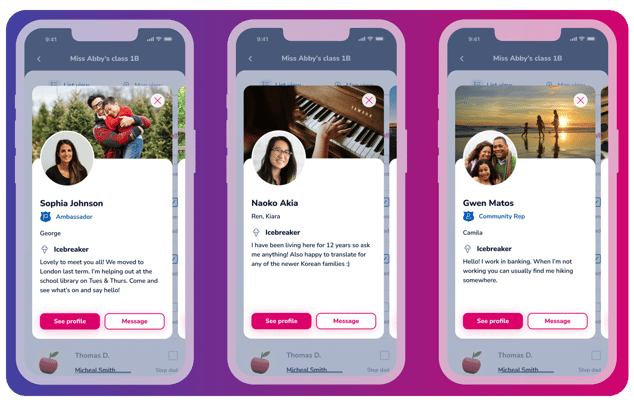 I thought I'd share a little about the reason behind each change and a summary of the change so you know to log on and update yours!
The new additions to your profile
Profile pics are now bigger so we can actually see each other including when we're doing selfies with the kids; much more comfortable than peering at a tiny spec!

The background cover is back! This means you can now add a family pic, or use this space to show off your travels or one of your interests. An image is a great icebreaker and makes your profile look great and stand out.


Add a sentence or two about your role in the school community, what you love about the school or what you're happy for people to come and chat to you about in your icebreaker. It's really concise, so you don't have to think of lots of things to say; there's nothing worse than a blank page.


Add the languages you speak or are studying to connect with others around culture and learning or to support new school members with your skills.


Add your child's birthday - if you wish - to help plan birthday parties, avoid clashes or organise a joint bash.


Share lifts or find buddies for your children to walk or cycle to school together safely and in good company. Add your usual transport options to your profile under 'school run'. Use Classlist private messenger to organise it. If you've chosen to opt into the Parent Map, you'll also see this information displayed here.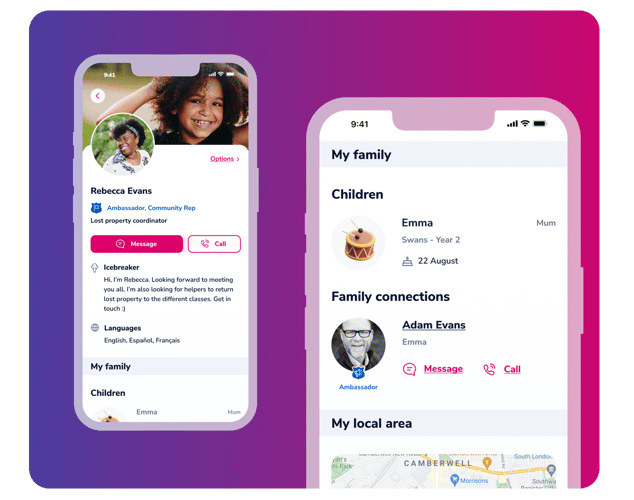 What hasn't changed?
Children don't have profiles on Classlist. This is a parent-parent community. Pupil names and classes are requested upon registration to make sure you, as a parent or guardian, get into the right chat groups for the class, and of course to make sure that everyone who registers has a right to be in that community. Your registration will be sent for review and approval by your school's Classlist team, simply to safeguard the community.

Classlist content is private to your school community. Information such as birthdays and addresses are only shared there if you choose to add them and, even then, that can be just with your classmates if you prefer.
---
Are you on Classlist yet?
Classlist's award-winning parent communications app is the safer alternative to public social networks. It's easy to set up! Be amongst more than 400,000 parents using Classlist in 30+ countries. Get started today!