🎄 Make even more funds with less effort during the festive season. 🎄

Many of our schools have enjoyed raising
substantial funds

from online raffles over the course of the year. Learn from other Classlist Raffle organisers how, with some

stats

, and

popular prize ideas

for boosting raffle ticket sales.
First of all, why
online

raffles?

We get regular feedback from Ambassadors, telling us that our online raffle feature has made it much easier to raise funds. Particularly when compared with traditional paper raffles.

An online raffle platform makes it incredibly convenient for parents, teachers, and community members to participate. Especially when people can buy tickets really easily from their mobile phones in a moment wherever they are.

Classlist Raffle embodies the advantages of the online raffle:
No printing prize lists months in advance
Cashless
Mobile-friendly checkout
Last-minute prize donations can be added in moments
This accessibility alone significantly increases the pool of potential participants. This is reflected in our data where we have seen significant growth in online raffle tickets.
Classlist Raffle stats
Interestingly, according to our data:
The average number of raffle tickets sold per raffle was 400, with some schools selling over 3,000 tickets;
Christmas and summer raffles are the most popular themes (each making on average about £800, with some making £1000s), but many organisers now run raffles throughout the year such as: Mother's Day, Valentine's Day, International Day, Easter and Halloween as well as special one-off sports ticket sales.
Of the funds raised, 40% of tickets sold used the public guest check out; and
The average number of prizes offered was fifteen.
Popular prizes to boost ticket sales
What really sets online raffles apart from the traditional format is the ability to offer more enticing prizes in a digital format and for them to still look fabulous as well as be enormously convenient to "deliver" to the winners.
This in turn allows raffle organisers to get super creative and offer experiences and items that are a bit more exciting than traditional raffle offerings. In fact 'experiences' are 2.5X more popular as prizes than hampers and luxury items (see chart below).
Some of the most popular prizes within these categories include:
Experiences: Fitness training, family photoshoots, beauty and spa treatments are extremely popular. So are wine-tasting experiences, cooking classes with celebrity chefs, and passes to concerts or sporting events. These one-of-a-kind opportunities created a buzz in our community.
Food and restaurants: A voucher for a local restaurant, and luxury food items, such as designer gin, champagne and designer beer. Artisan bakery treats and wellness juices are also featured.
Home makeovers: Donations from local contractors and interior designers offering room makeovers, landscaping services, and even a new kitchen design or bathroom renovation.
Designer and luxury items: Designer handbags, jewellery, and luxury watches always attract a lot of attention. People loved the idea of winning a stylish accessory they might not have purchased themselves.
Hampers with a theme: Often a class group will take on the responsibility of putting together a hamper, so a school will have a dozen or so hampers to give away. More enticing themes such as 'pamper hamper', 'chocolate lovers hamper', and 'girls' night out' hamper create conversations and interest before the draw.
As word spreads about an online raffle and the incredible prizes up for grabs, participation skyrockets. Many raffle organisers utilised Classlist's announcement feature and public guest checkout to promote these events and generate excitement.
How to get raffling?
Classlist Raffle is the simplest digital solution for your school community festive fundraiser.
Quick and simple: add your description and prize list, and send it live to start selling tickets.
If you want to open up raffle ticket sales beyond the school community, you can also enable a public webpage.
What's new for Classlist Raffles in 2023?
We know working together is a lot easier and a lot more fun, so this new season, you can add additional raffle organisers. Our raffles are ideal for PTA members to work together.
Add additional raffle organisers to your Classlist fundraiser raffle
Any ambassador, staff or community rep can collaborate
Add a prize as it comes in or add a photo as and when you need to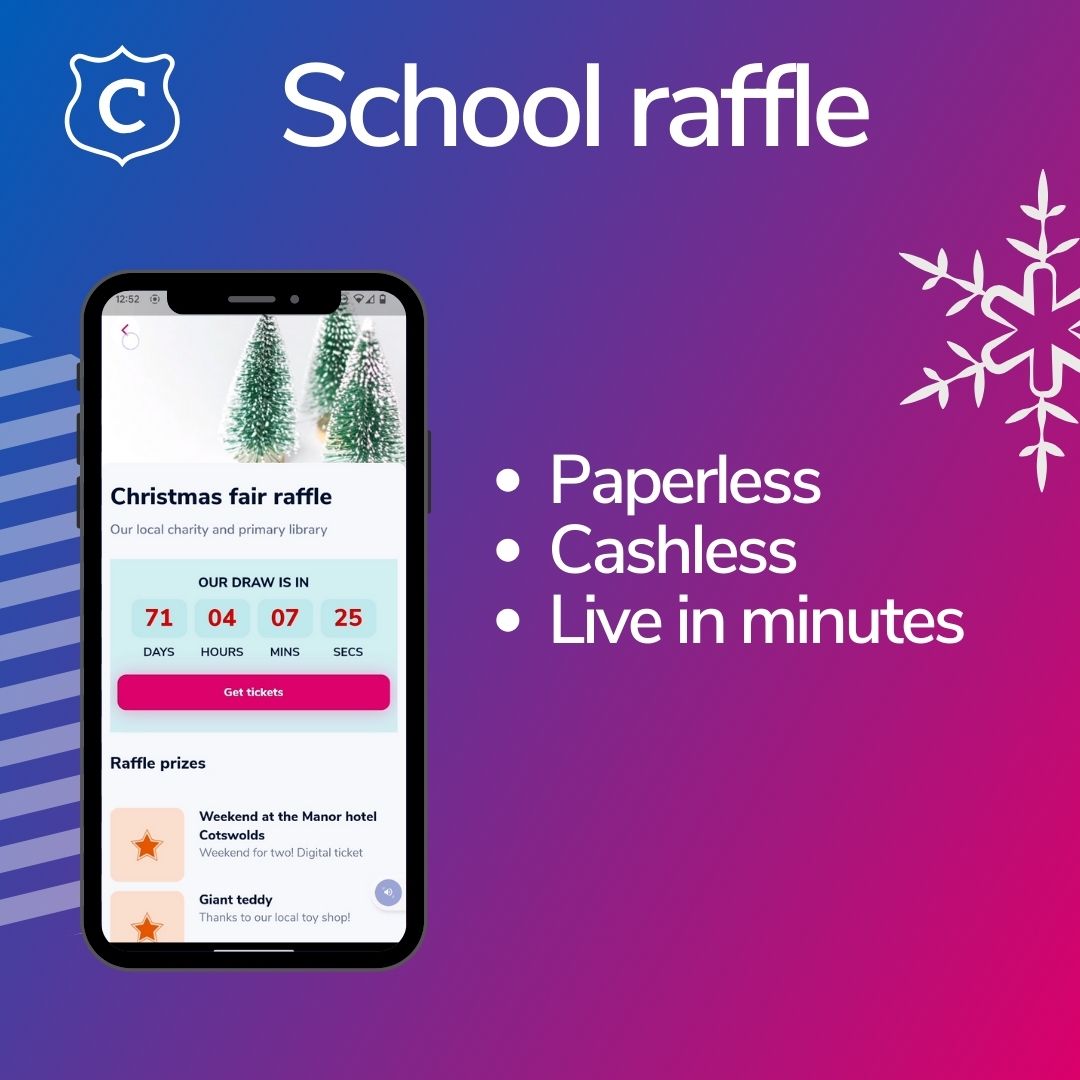 Find out more:
Host your no-hassle raffle online
https://www.classlist.com/blog/host-your-no-hassle-raffle-online
First-time raffle organiser? Here we guide you through it step-by-step:
https://www.classlist.com/blog/top-tips-for-running-your-first-fundraising-raffle
---
Are you on Classlist yet?
Classlist's award-winning parent communications app is the safer alternative to public social networks. It's easy to set up! Be amongst more than 400,000 parents using Classlist in 30+ countries. Get started today!