With inflation and the cost of living increasing we look at how Classlist communities have been used to cut costs at schools, improve parent association events and allow parents to connect and save money.
Schools
Cut paper use
A stuffed letter at the bottom of a school bag is becoming a more distant memory. Electronic newsletters and communications can be sent through Classlist. These can be sent to specific class years, groups or the whole class. Even better, these trusted and consistent bits of key information can be scheduled and timely delivered.
Save staff time
The announcements tool helps schools retain control of the information and parents can find it easily without calling the office. Thanks to the message boards, there's no need to pass on party invitations or lost property messages for parents.
Reduce the need for other apps
Classlist is specifically designed for school community use and will often help reduce the reliance of other platforms such as social media, forums and other messaging tools. And even in the event of emergencies too - Classlist has replaced SMS emergency messaging tools to further reduce IT costs.
PTAs
Manage events like a pro
A big part of the Classlist app is the event manager that allows organisers to create fundraising events. Gone are the days of selling tickets outside school gates. Now sell through the app, track RSVPs and even automate reminders. Add a raffle to your event too, which can be fully managed on the platform.
Recruit more volunteers
Things just don't happen without a band of keen helpers! And this is where Classlist can help. Volunteer sign-up lists can be easily created with time slots to encourage take up. Need someone to serve drinks at the school disco? No problem, ask when tickets are purchased.
Raise more money
Giving the parent association group the tools to be more efficient and manage more successful events will help raise more money, boost parental engagement and make things more fun!
"I wanted to tell you about the amazing success we had last week with our Fireworks Event thanks to Classlist Events. I have run five fireworks events and each year we consistently raise about £1500 in donations and ticket sales, no matter how we approach ticketing and sales. We always lose money on the event.

"This year we used Classlist events to publicise and manage the event, and integrated payments using our Stripe account. We raised £2400 in sales from the same parent base."

Steve Simpson, Chair of the Friends of Lockers Park
Parents
Share school lifts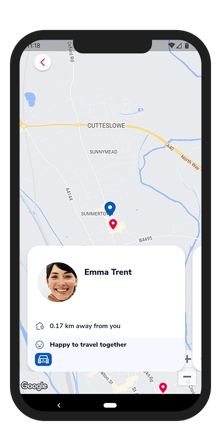 Connect with parents who live nearby and share car journey costs and make chums in the back seat at the same time. Or better, leave the car and give children access to travel together safely by bus, bike, scooter, etc. helping to further save the planet.
Organise childcare
Stuck for someone to look after the children for a moment or would you like to go out for the evening? Playdates and private events can be created to help keep childcare costs down.
Buy, sell or donate!
Each Classlist community has a marketplace where items like uniforms, musical instruments or bikes can be sold, or donated. Need a spare school sweater? Reach out with a wanted item listing and you never know who is just about to pass something on.
---
Are you on Classlist yet?
Classlist's award-winning parent communications app is the safer alternative to public social networks. It's easy to set up! Be amongst more than 400,000 parents using Classlist in 30+ countries. Get started today!